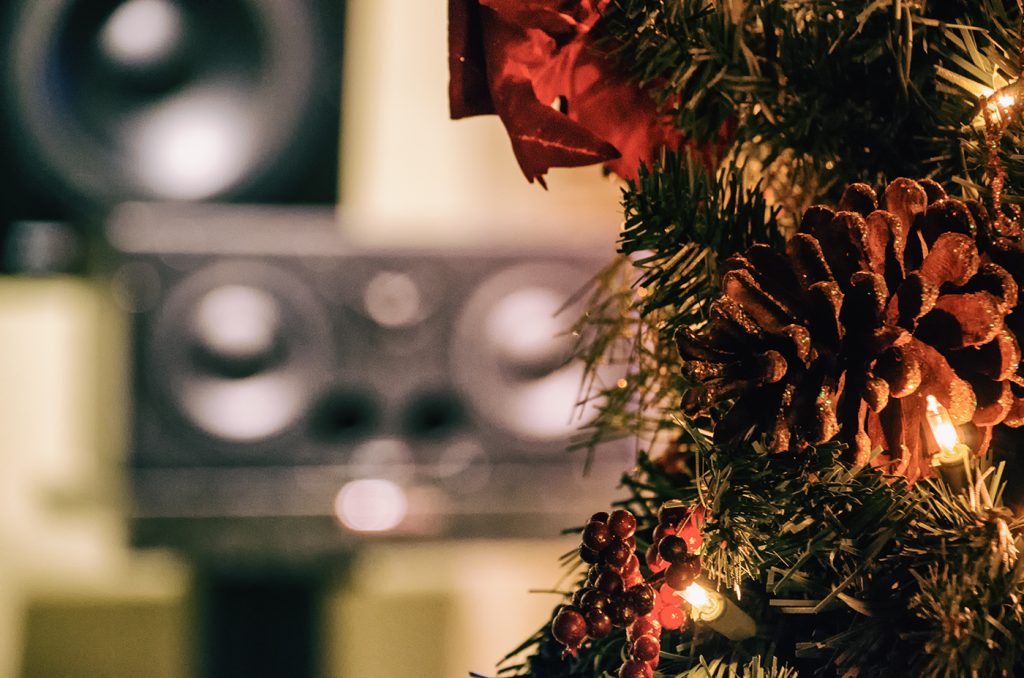 IT'S THE SEASON FOR CAROLS AND BUBLÉ! 
The holidays mean music… for some that means sitting around a family piano singing carols. For others, it's the excitement of hearing Christmas songs while shopping for that perfect gift for Grandma. So what better way to celebrate the holidays than to give the gift of music to your loved ones?
OPTION 1: GIFT A FUN TIME IN STUDIO RECORDING FAVORITE SONGS
If you have a family member who loves to sing, gift them some studio time to come and record at Blue Grotto Sound. No need to be a pro! This is fun for anyone, including kids. We will provide the track to sing along with or they can bring their own. We will then record their voice just like we do with the pros and make them sound their best! Afterwards, they will leave with a CD and digital copy of the recording/s to share with family and friends.
OPTION 2: FAM-JAM SESSION
If you are looking for something new to try this holiday season, gather up the family for a fun-filled time in studio, recording Christmas songs together. Spend time in a real recording studio and share the joy of singing together. It's the perfect outing for the whole family (even tone-deaf uncle Bob). Jam along to karaoke-style versions of your favorite Christmas carols or modern Christmas hits. You will receive a CD and digital copy of your recording/s to share.
To request a gift certificate for studio time or to book your family studio hang time, fill in the form below and we will get right back to you!
[formidable id="2″]